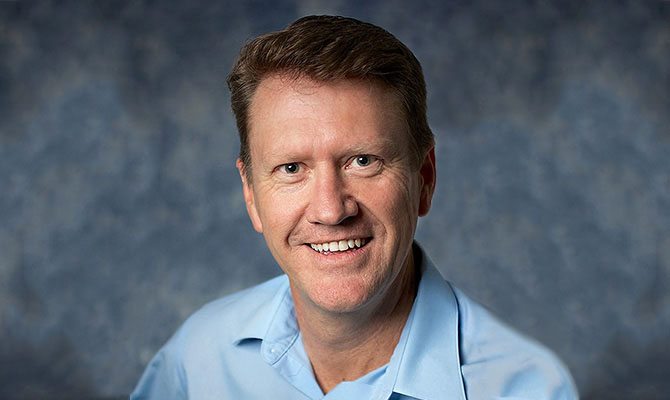 CCLI Appoints Malcolm Hawker as President and CEO
January 14, 2016, VANCOUVER, WA, USA … CCLI (Christian Copyright Licensing International, Inc.) announced the appointment of Malcolm Hawker, an executive of the company since 2006, as President/CEO effective January 1, 2016. Howard Rachinski remains an integral part of the team as Chairman of the Board.
Malcolm Hawker brings a wealth of international experience, having served as CCLI's Asia-Pacific Managing Director in the Sydney, Australia office from 2006, and more recently as CCLI's President/COO. "I am excited by the opportunity to lead a great global team serving churches, schools and organizations around the world," says Hawker.
"I am also excited by the strong partnerships we have with the music publishers, administrators and creators in the songwriting community, and I am looking forward to working more closely with them. Our objective is to simplify access, through technology, to assets and tools that empower worship by providing affordable and legal content, resources and media. CCLI is well placed to continue to lead in the rights licensing and services area within the community we serve."
"We are excited for Malcolm to now take the strategic lead of CCLI," said Rachinski.
"It has been my privilege to have founded CCLI and serve as CEO for over 27 years. Monumental changes have dynamically impacted music and technology over the past two decades, and CCLI has successfully assisted its customers with these amazing paradigm shifts. Without a doubt, Malcolm's incredible blend of expertise in church, technology, global business and service-values enables CCLI to successfully continue its mission."
"In my role as Chairman/Founder, I will continue to be actively engaged with CCLI—serving on the Executive Leadership Team and supporting Malcolm in his strategic leadership," added Rachinski.
"I am delighted to have such a close relationship with my successor, and I know that the heart of our Vision won't even skip a beat."
CCLI began in October, 1988, in Portland, Oregon, and quickly established a strong presence in churches and worship ministries throughout the world. Today, headquartered at a new location in Vancouver, Washington, CCLI serves over 250,000 churches, schools and other organizations in over 30 countries and represents the intellectual property rights of over 5,000 church music publishers and song owners.